Top 4 Rules to Follow for Finding Fitness Apparels in Bulk
Fitness fashion should be a combination of comfort, practical utility and appearance which can be attained with the right quality of clothes where all the right elements are blended to perfection. So whether you are a gym owner or a retail head, there are a few rules that you must heed to as you intend to purchase fitness apparels and thus run through the latest catalogue of online clothing manufacturers. Take a look here.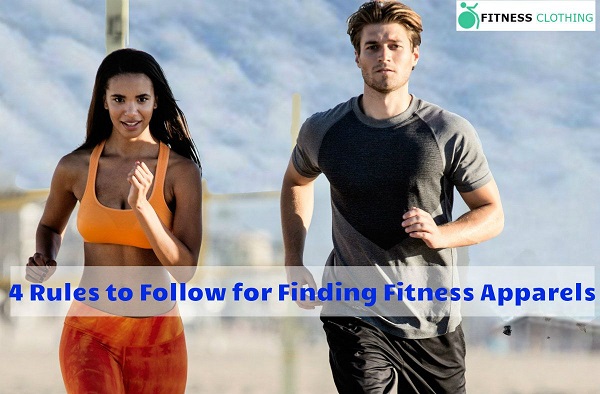 Rule 1 # Proper Use of Materials ->
When it comes to investing on bulk fitness apparel, there are different types of materials to choose from. While the fine range of synthetic fibers provide the wearers with flexibility and stretch ability, microfiber and compression fabrics are made to pull away the moisture and allow the trainers to do difficult poses, while offering sufficient breathability. In fact some t-shirts and pants are designed using thermal technology that aids in keeping the body dry, fresh and cool throughout the time.
Rule 2 # Seamless Technology  ->
Keeping in terms with the advancement of technology, the invention of seamless t-shirts have made a revolutionary impact on the performance level of the fitness enthusiasts. Through this cutting-edge technology the clothes are produced without seams and tags that generally cause irritation and therefore rashes on the skin. In fact these seamless constructions provide the wearers with maximum support, turning out to be a great boon to the fitness clothing industry.
Rule 3 # Replace Screen Printing with Sublimation Technology  ->
Ever since screen printing began to display more disadvantages than advantages, the invention of sublimation procedure came about as a blessing to the printing technology. With the latter, the ink gets absorbed to the core of the fabric and exudes brighter images on the apparel that last longer than those created using traditional screen printing method. It has unlimited color and graphic options with stunning prints and patterns that are sure to catch attention.
Rule 4 # Right Fit and Cut  ->
Ensure the right cut and shape of the clothes to ensure that they fit the wearers well. There are various styles, from racer back to normal and loose to form-fitted that is meant to suit different preferences and requirements of people. However, no matter what style and design you choose, make sure that the silhouette lends proper fit and absolute comfort to the fitness practitioner.
Recommended For you: How to Become a Distributor of Fitness Apparel?