The Best Color Combinations to Try while Sporting Workout Clothing Pieces
Do you Know How much the Outfit Color Affects your Style Stance, Mood and Personality?
Color has a lot to do while defining your persona, be it at the weekend parties or sweating off at the gym. The leading wholesale workout clothing Australia fashion destinations are making it a point to craft the clothes in an array of shades, from the metallic finished ones to subdued soothing shades. Pairing the right color combination in the athletic piece can make your style quotient something near to perfect and today a lot of experimentation in this is encouraged by the celebs and bloggers. Be it the conventional  black and white or the odd ones ranging from blue and orange to silver and red, you need to look around to get the best color combination tips.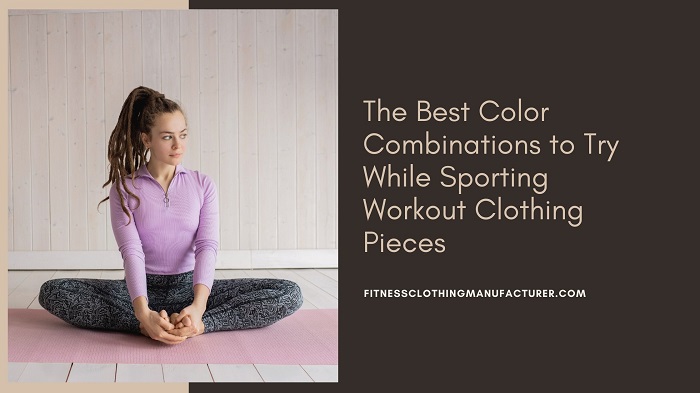 Thus, to help you shop the matching and contrasting shaded outfits, here are some ideas.
#Silver and Blue
The high octane silver with light or royal blue can revive  your gym style to something very eccentric, yet electric. The metallic finished silver athletic legging can be teamed with the blue pullover or tee, or even the sports bra for the most off-beat outfit option. This is an ensemble which can also be carried to the party at night for the shiny silver quotient.
#Green and Yellow
The neon shades of greens and yellows give way to the most vibrant and bright color pairing. Instead of going for the muted mustard and khakis, or dark greens, It is time to opt for the highly chic and happening neon's. Color blocking is an easy way to upgrading your look and the neon yellow sports bra can be teamed with the dark green shorts to take you to places apart from hitting the gym.
#Navy Blue and Rust
Bringing out the best in each other, the shades of navy blue and rust talk about something smart and somber.  You can add the navy blue jacket to the rust colored tee, or the navy blue fitness pant to the rust colored tank top. These two colors are very much in craze and help you to gain attention anywhere.
#Gray and Crimson
Come out of the usual blue and red or black and red comb, and lay your hands on the combination of gray and crimson outfits. The particular color pop is brought in by the neutral gray and this acts as the great contrast.  Pair up the crimson jacket with the grey top or track pant for the most ravishing look at gym.
#Pink and Brown
The feminine shade of pink and mannish tone of brown can fuse seamlessly to result in a very amazing outlook at the gym. Top up the classy pink tank or bralett with the brown pant or jacket to deliver a contemporary edge in active wear silhouette.
Thus, collect more colours in your wardrobe to have more clothing options.

Recommended For You: The Quick and Easy Tips to Get the Sports and Workout Clothing Fashion Right