6 Sizzling Outfit Ideas To Carry Your Sports Bra Stylishly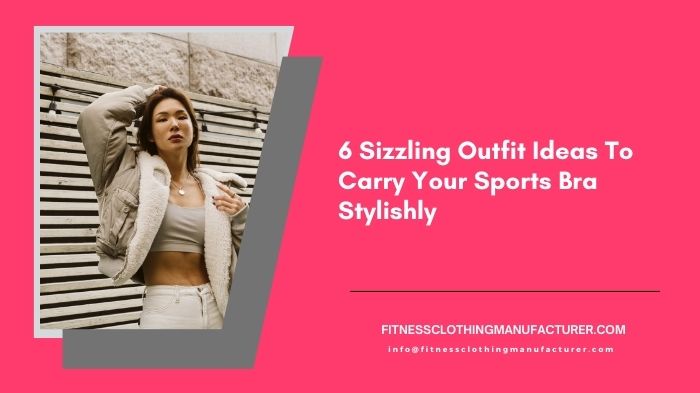 Are sports bras an essential part of your wardrobe? They must be as this exquisite fitnesswear has now become not only trendy gym apparel but also a sensational athleisure wear for modern women. Here are few tips to wear your favorite sports bra to level up the style game. If you are a business owner eager to include women's sports bras in your activewear collection, get in touch with the best among private label sportswear manufacturers with a massive womenswear inventory.
1) Under Mesh Top
Want to add a little fun to your usual mesh top? Wear your stylish sports bra below it to oomph up your style statement. You can pair this trendy combo with jeans, trousers or skirts. Add ankle boots to pull off a stunning look effortlessly!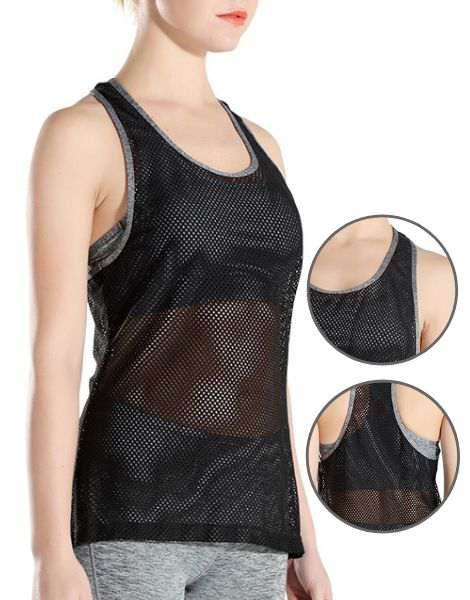 2) Below Side-open Tanks
Tank tops with sexy open sides have become the craze lately. Wear such a chic tank top over a sport bra that offers decent coverage to make your outfit fun and stylish without feeling discomfort. Pair this with denim shorts and tie a side knot to look fabulous for a weekend getaway!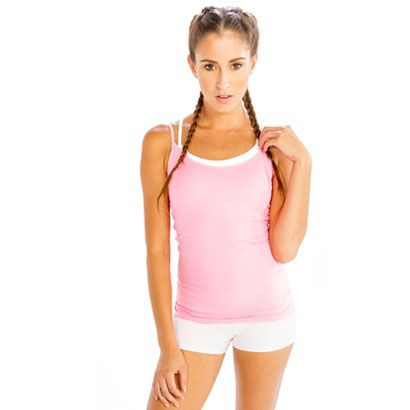 3) With High-waist Leggings
Sports bras look amazing with high-waist leggings. This is one of the basic gym outfits or fitness outfits that look fashionable and voguish. Choose black leggings with your black sports bra to exhibit a sassy look. To add a bit of color to your outfit, wear colorful shoes or carry a snazzy sling bag. Add gorgeous heels to finish this ravishing look if you are wearing this for a hangout, date or outing. You can always layer with a shrug or cape to feel comfortable and look elegant.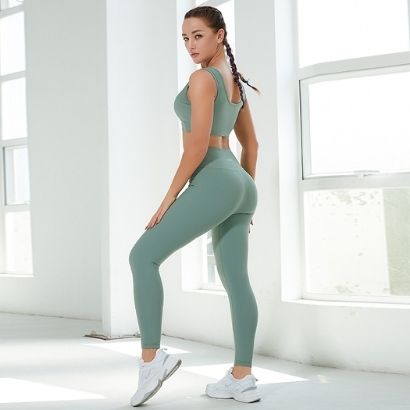 4) With High-waist Skirt
Are you looking for a glamorous outfit for Saturday night? You can wear a high-waist skirt with sturdy sports bra to look edgy and modish. Add solid or sparkly stilettos that match the color of your sports bra to complete the sizzling look.
5) Under Off-shoulder Tee
If you want to dress up without putting much effort yet look trendy, a comfy sports bra under a baggy off-shoulder tee can be a great option. Pair with steezy denim shorts or ripped jeans to stun up your look!
6) Below Blazer
Wearing sports bra under blazer is a catchy office-inspired look that is suitable for women who like to experiment. Pull off this combination with a sharp pencil skirt, chinos or slim-fit denim jeans to redefine your display. Add black heels to look peppy!
As a retailer wishing to enhance your fitnesswear stock with oh-so-popular sports bras, you must connect with a reckoned wholesale activewear manufacturer. Such a reliable fitness clothing manufacturing hub can help you access trendy and stylish sports bras in magnificent colors.