What Is The Current Status Of Athleisure In The World Of Fashion?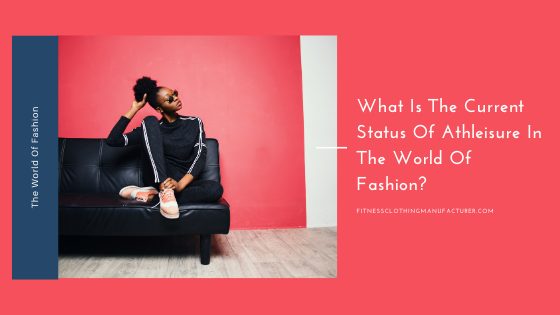 Because it is not an innovation but an evolution, there is no date of origin for athleisure. The phenomenon came to life after customers realized that workout clothing, including yoga pants, was trendy enough to be worn outside the fitness center with the aid of some kind of styling. 'Low key' had reached the job settings; this was only normal that sports / active apparel should often cross the barrier and join areas that used to be held for traditional business apparel.
Now we see the trendy combinations of crop tops, hoodies, tracksuits, shorts, leggings, sneakers, sports innerwear, tights, jogger pants, and yoga pants as street-wear and regular work-wear. From the Hadid sisters to Kardashian-Jenners, from the British royalty Kate Middleton to the Music Royalty Beyonce, they all clicked to bring their strongest athletic foot forward.
The most critical aspect leading to the success of athleisure is 'adaptability.' It provides flexibility in terms of convenience, elegance, longevity, scale, agility, and usefulness. It is also no wonder that several major names and private label athletic wear companies have joined the dynamic environment of this market segment.
Does Athleisure Culture Value Leisure Over Usability?
Everyday fitness and sporting street style are most often used synonymously during activewear conversations. But business leaders agree that need not be the case.
The phrases technical apparel and athleisure have been blurred and misunderstood in the domain of the clothing. In reality, they are two very different industries, with specific features, different traditions, and different ways of looking at their customers. Athleisure is fabricated fitness apparel marketed primarily to non-athletes who are involved in fashion, not necessarily working out. Technical wear is built for healthy individuals who put success first, plus the versatility of apparel that is fashionable enough to carry on the street. The utilitarian dimension of clothes is perhaps the last consideration in the minds of manufacturers, marketers, and distributors who ride the waves of popularity.
Business owners who are planning on investing in wholesale fitness clothing get in touch with the support team of a popular manufacturer right away. All you have to do is go through the collection to choose pieces for your store. Once you are done with selecting pieces place your bulk order over an email.