Time To Change Your Look In Wholesale Plain Tracksuits With Twists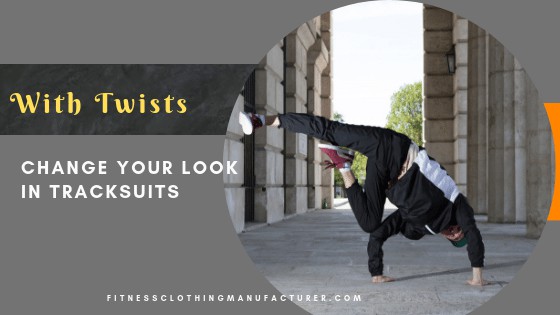 Did you know that the sporty simple tracksuits are being overhauled by the catwalk divas and celebs? Appropriate and chic, the track pants or the jackets can be intertwined with other clothing counterparts to be worn for the most wonderful ensemble options. Be it with a sequined polo tee, or with the denim jogger, you can creatively workout a track jacket or pant in a wide array of ways. As sportswear is now a fully integrated high fashion proposition, it is definitely a fad to walk in with confidence in the tracksuit curated avatar, be it for date nights, or while traveling.
Talking in term of the latest paradigm shift in the global fashion scene, the office wear scene has also evolved a lot these days. The strict dress code of wearing trousers and skirts with blazers has taken a backseat, and the norm is to wear anything that looks appropriate for the office environment. Today, the well-cut upscale tracksuit trousers and the track jackets have befriended the women, and hence, you get more opportunities to look effortless in them.
Here is how you can wear the high-fashion wholesale plain tracksuits in numerous ways.
Try Sequins For Party Look
Off to partying this weekend? Stop wearing the same old skirts or jeans, and make way for a gorgeous plain track pant. Pair it with the second skin sequin polo neck, and you can layer this with the track jacket, or simply leave that alone. This can be your ultimate ensemble option for the next parties with friend!
Time To Show Off Some Skin
Date night and have got nothing to wear? Well this has been a regular woe for women, and nailing date night looks is very crucial! What about trying to do something unique with our track pant? Show off some skin and look super-hot in the track pant worn with a vest with some plunging neckline! Not to forget your strappy heels to go with this outstanding clothing choice!
Go Ahead For The Full Look
Are you already in love with the tracksuits? Then whether the wholesale blank tracksuits or the printed ones, you can opt for the full look like a badass! Choose interesting cuts and styles like wide legged bottoms, or velour couture, and rock any casual occasion that you look forward to!
Sport Some Standout Jewelry
If you are trying some feminine look for some vent, just add standout accessories to go with your tracksuit, crafted by a leading tracksuits wholesale brand. This can be the choker neckpiece, or the tangled bracelets and so on.