Make Your Activewear Draw More Attention With These Customs!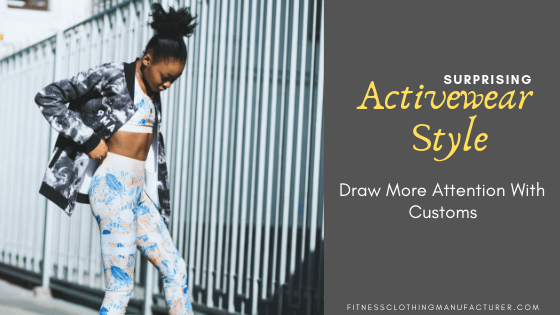 Activewear retailers around the world are having a tough time making their stocks more attractive in this cutthroat market. The obvious thing to do here is to up their game and make it more attention drawing.
But that is obviously easier said than done. However, since we are here and talking about it, we might as well make it easy for you.
Here's our take on how you can make your activewear clothing a lot more sellable:
1. Go For Pop Culture References
Get in touch with your activewear manufacturers and ask them to customize your bulk orders with the latest pop culture references. It could be anything, from movies and web series to plain old politics, memes, and so much more.
Be creative and find the trend and reference that would best connect with your customer demographics. Do not be scared of the big words, just think about it for a little and you will know within.
2. Sublimation Looks Exciting
If you want your wholesale fitness apparel to do better, then you might consider sublimated printing. This print type can make any design look a lot more exciting and give greater essence of reality to the print.
Sublimation dye follows a process that is quite different from any other type of printing and that is what makes it one of the best you will ever find. So, do not hesitate to tell your manufacturer to give you some options in sublimation customs as well!
3. Quirky Will Always Be Stylish
Leggings and tops right off of the pages of fashion magazines are not the only things that sell. There is a market for quirky things and that is something one must always consider. So, if you think you have one liners that people would connect to, or designs that look funny, then this is something you should definitely try.
Customize your wholesale workout clothes in the lines of making it seem funnier, and you could see a marked change in how your stocks perform.
These are the 3 ways in which you can make your collection draw a lot more attention. Once that works out, the rest of the things will just magically fall into place and you will see more footfall and conversions.
The go-to trick in the apparel industry is to always keep experimenting and hope that you strike a chord with your customers.