Fitness Accessories That Are A Must For Optimum Performance!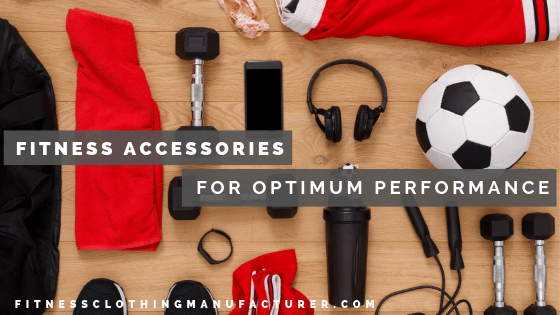 If you are a fitness enthusiast, then working on your body is just part and parcel of your daily routine. Workouts are made out of a lot of dedication, sweat, and toil – things which should be backed by proper gear to create a desired impact on your body.
In this blog, we are going to take a look at some of the best fitness accessories you can find. Each of them add to your workout experience in some way or another, no matter what the form of training is.
Ready to transform the way you workout? Then let us take a look now:
1. The Gym Underwear For Men
The gym underwear is for men what sports bra is for women and there is a good deal of reasons behind it. It gives ultimate support while working out and prevents groin pulls, or a chance to get hernia.
Gym underwears are made of soft material like combed cotton, but tend to have a stronger elastic around the waist for better support. These briefs are also strongly elasticated in the leg holes to create more cushioning from under.
Once you do have the gym underwear in your wardrobe, your workouts will never be the same again! Activewear manufacturers are focusing on this apparel and the research might develop this further.
2. Compression Elbow Sleeves
It is very important to have accessories that support your muscles and joints during workout, especially if you are rehabilitating from an injury. Compression elbow sleeves are just the wholesale fitness apparel you need in such cases.
Providing you with muscle blood flow, and joint support during workouts, these sleeves can bring a marked difference in strength because your muscles are working in optimum condition.
There are various types of compression elbow sleeves, of varying length and you can go for the full arm coverage or just half of it. The choice is entirely yours.
3. Lifting Shoes
If you are an out and out lifter at the gym, then getting lifting shoes is of utmost importance. These shoes will help you with its flat sole, and sturdy grip, which makes it great for you to go for higher intensity.
Lifting shoes also have soft orthopaedic insoles that help transfer the weight of the your resistance and keep your feet protect from any sort of injuries.
These are the 3 wholesale workout clothes and accessories that you need in your wardrobe arsenal to accentuate your performance at the gym. So, do not wait? Get in touch with the fitness retailer and buy your goods!
Also, if you are retailer, then get in touch with a manufacturer today and make sure that you have these accessories in your collection!