Functional Fitness Wear Trends Women Should Lookout For This Year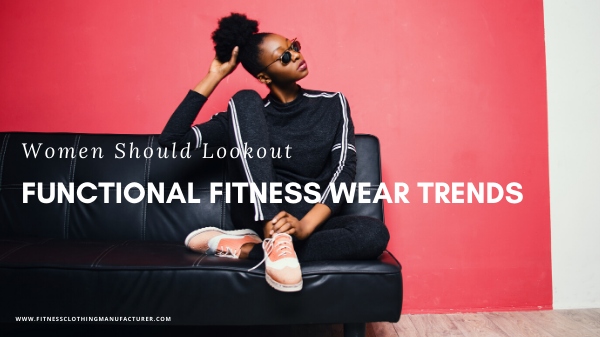 Researchers have noticed a spike in the sale of performance attributed fitness clothing decades in the past decade. Hence, owing to the demands for the same, one of the popular supplier of wholesale fitness clothing Los Angeles has curated a collection you can definitely have a look at. Hence, make sure to read on to know more about the trends that women should lookout for, for a fashionable and effortless workout regime.
Achieving The Perfect Sculpt
Searches for activewear items have seen a significant increase since the beginning of this New Year Following the shape-wear renaissance, leggings and workout bottoms that sculpt have become a favorite amongst the fitness fashion enthusiasts. Consumer data indicates their continued growth in popularity, with searches including key terms like "shaping", "lift" and "sculpting". You can even find leggings curated with workhorse fabrics for a better performance.
The Sustainable Way
Eco-conscious activewear is one of the biggest trends we can expect to see more of in 2020. Whether they are using recycled plastic or regenerated nylon, organic cotton or recycled polyester, eco-friendly workout clothing are becoming more and more popular amongst shoppers. In fact, words like "sustainable" and "recycled" are increasingly being used in searches for sneakers. People are looking for workout footwear that are manufactured using sustainable business practices.
The Brunch Brands
As yoga has grown in popularity activewear has developed to reflect this. From motivational quotes and hashtags to stylish Instagram fitness influencers with millions of followers, activewear has now levelled up to cool styles that can take you quickly from gym classes to weekend brunches and everything in between. Trending animal prints, bold patterns or sleek monochromes, are the buzzwords this year!
The Functional Future Wear
As the lines between working out and going out are blurring, future activewear has evolved into balancing functionality with fashion. From metallic colors to leggings with zips and pockets, the demand for hybrid sportswear pieces is growing strong. Additionally, other trending styles picking up speed recently are high shine and coated leggings. Meanwhile, searches for solid monochrome colors that can be easily mixed and paired such as black, burgundy, dark green, and grey, were particularly popular over the last few years since celebrities were spotted in these futuristic fitness wear trends.
Retailers who wish to invest in private label athletic wear for their store can contact one of the popular manufacturers in the industry. Browse through the ever growing assortment of workout clothing pieces and select the outfits for bulk investment. Checkout the MOQ of the products and state the bulk needs to the help team for the same.