Trendy Leggings For Teens That Are Worth The Bulk Purchase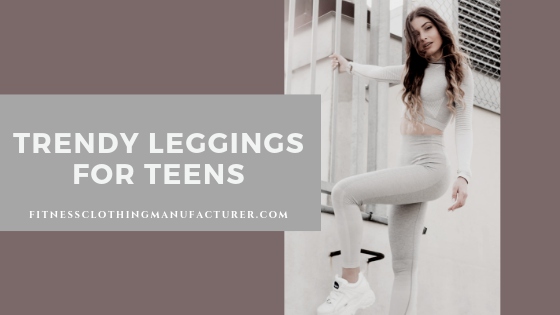 As much as adults needs appropriate workout clothing, teens also need to wear such clothing that will help them to perform better. This is especially important when they are starting out with their beginner level workout regime. Hence, if you want to invest in the base level clothing pieces, then it would be advisable to look for the best of leggings, tanks and sports bra. Supportive underwear are one of the important aspects that you need to take care of.
Hence, in this blog we'll be discussing about the different types of teen fitness outfits that are worth the bulk investment. Hence, read on to know about the different types of wholesale compression leggings you should invest in.
Girls' Studio Tank
These are super comfortable in nature and most importantly available in different types of prints and colors. You can browse through different types of styles like that of racer back tanks, classic tanks as well spaghetti strap tanks. Hence teens can select from a range of different types of tanks that can be worn for different types of activities.
Baseball Crop Top
The baseball crop top is one of the go-to items for girls summer workout clothing. These are available in full-sleeved length which protects you from sunburn and tan. Hence, if you want to opt for one of these, browse through the unique variant that consists of varsity themed crop tops as well as those that has special compression ability.
You can wear these as part of your casual attire as well. Thus, opt for such variants that are neutral tined for easy styling with other clothes.
Girls' Sports Bra
Irrespective of the age, girls need to adorn the best of the under clothing. These help to make them feel comfortable as well as provides an enhanced support during the workout. Thus, opt for a polyester bra that has mesh detailing which will add an extra breathability factor to the clothing.
Similarly, in case of underpants, you need to follow the same rules as well.
Dri-fit Shorts
The girl's dri-fit shorts are made with a blend of cotton and other artificial fabric. These are ultra-stretchable in nature and perfect for all kinds of aerobic exercises. Hence, you can purchase these in different types of colors as well as prints to be worn with other clothes.
Contradictory to the cycling shorts, these cannot be worn for swimming purposes. Hence, it is important that you need to browse through for the best fabric types.
Solid Colored Jersey Sweatshirt
Jersey sweatshirts are like the best transition clothing you can wear for the workouts as well as a casual clothing. These are extremely comfortable in nature and are perfect to be worn in itself, as it as special thermoregulation qualities that helps to balance the body temperature with the environmental state. Hence, it would be advisable to select the required pieces in colorful variants.
Business owners who want to include performance-oriented compression garments Canada can get in touch with one of the popular manufacturers of compression clothing Canada. Hence, all you need to do is have a look through the unique collection of clothing pieces and state the bulk needs to the customer care team.