Stylish Leggings That Should Definitely Be A Part Of Your Wardrobe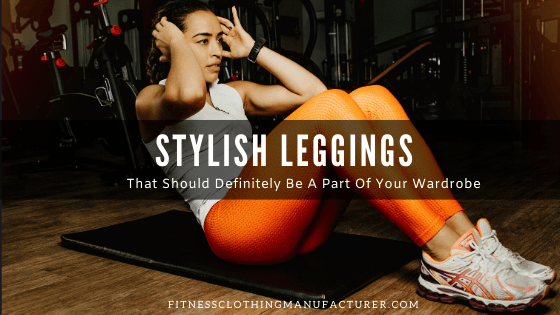 Leggings are the classic clothing pieces of a workout wardrobe. If you want to feel stylish and comfortable then leggings will definitely make you feel the same. However, there are certain aspects that you need to keep in mind. For starters, leggings are available in a unique range of functional qualities. Secondly, these are perfect for creating a style statement while you run the treadmill.
Hence, owing to the increasing demands, one of the popular women's leggings wholesale manufacturer has come up with a unique collection you can definitely have a look at.
The Grunge Quotient
Tragedy is the new cool! If you have a penchant for the gothic silhouettes but have romance in mind, then the best thing you can opt for is a fuchsia pink leggings with black lace detailing. These are super elegant and works well if styled with an off shoulder velvet black top. Perfect for the date night outfit with your bae.
The Retro Floral Effect
The vintage floral outfit is reminiscent of the 70's soft feminine vibe. From muted colors to big flower detailing to even Technicolor style, there's a unique range of clothing you can browse from. Thus, a vintage floral leggings along with an oversized shirt with chain link detailing will really work for the picnic day!
Bold Is The New Cool
Do you love bold colors? Then, colors like orange, yellow and even bright blue will definitely appeal to you. The key is to style neutral colored clothing pieces with the same to create a unique aesthetic. Therefore, all you need to do is pair a bright green leggings with a pink tube top to complete the look for the day. You can even layer your outfit with a trench coat for some added drama and panache! Make sure to stick to same colorful vibe.
Business owners who wish to include wholesale sports bra in their store can contact wholesale fitness clothing manufacturer for the same. All you need to do is have a look through the vast collection of clothing, select the required pieces and state the bulk needs to the help team.