Questions To Consider When Sourcing Wholesale Fitness Clothing For Your Business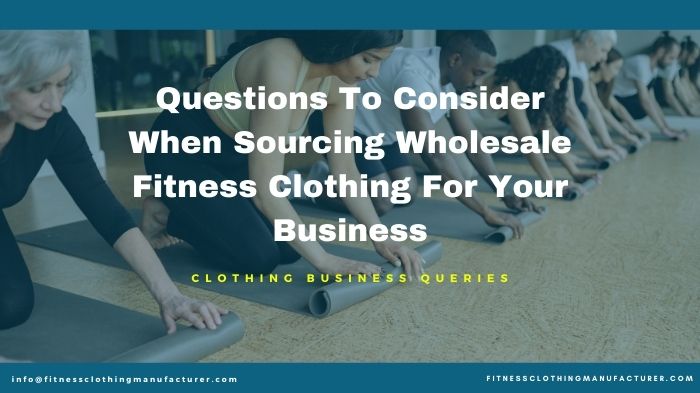 Do people prioritize comfort or fashion when it comes to fitness clothing? Many of them fall somewhere in between. People may have spent money on compression tights which are supposed to wick perspiration and help recuperation, but everyone's wearing an old, oversized cotton t-shirt on top anyway. Therefore, does it make a difference what people wear to the gym?
According to a study, there is a strong association between what people wear and how they function, as well as the motivation levels and even our risk of injury.
Here are the things you as a business owner need to ask yourself when getting wholesale fitness clothing for your business. This will help you make the right decision without breaking your bank.
Would the clothing bring discomfort to your wearer?
When you are an ardent exerciser, it is important to wear suitable attire. Many sports injuries arise as a result of inadequate equipment, particularly clothing. Whatever activity you are participating in, you should wear the appropriate gear for that sport, opting for something that gives enough protection against collision, strain, or overheating.
We recommend investing in high-quality compression wear from gym wear manufacturers, which improves strength, stamina, and recovery by increasing blood flow and circulation to the heart, supplying much-needed oxygen to working muscles, decreasing fatigue and soreness by handling lactic acid accumulation, and improving power, stamina, and recovery.
What do you want the level of comfort to be?
Well-designed activity clothing and lightweight fabrics must feel like a second skin, preventing the wearer from feeling constrained while working out. Working out in utmost comfort allows you to focus entirely on the job at hand and train to your full potential. Choosing clothes that allow for the complete range of motion is critical, so when shopping for exercise gear, pay special attention to the design and tailoring, aiming for seamless gear that won't scratch or touch the skin.
What kind of material do you need to invest in?
A strenuous workout at the gym will make wearer glad they didn't wear that old cotton shirt, as cotton absorbs perspiration and holds moisture, leaving you feeling wet and heavy. Choose light, breezy, and sweat-wicking textiles that will whisk moisture away from the body, keeping the wearer comfortable and dry. Intelligent textiles will also assist to control and maintain the body temperature, allowing everyone to perform at their best while being comfortable.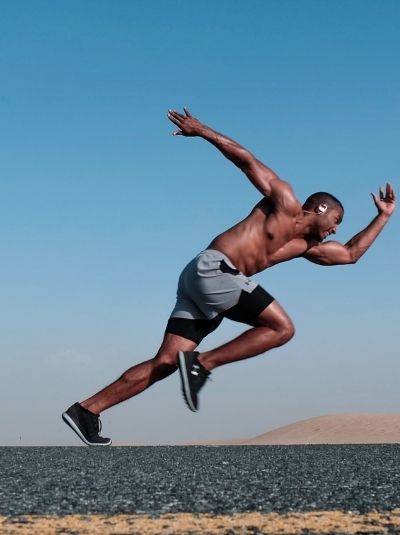 How can it enhance the wearer's self-esteem?
Clothing may be powerful in everyday life as well as when it comes to working out, increasing one's confidence and self-esteem. Similarly, a cognitive phenomenon known as "enclothed cognition" claims that the clothes a person wears may cause psychological changes that improve their confidence level and performance. Simply said, when you look perfect, you feel great, so investing in gym gear that helps you look the part will help you feel better in the gym and genuinely conquer a workout.
What can make your customers feel comfortable while working out?
Materials in low-quality, often-cheap activity gear can cause skin irritation, causing itching and rashes during a workout. Exercise improves the blood flow to your skin, which can cause itching. Dehydration, sweat, tight clothing that inhibits your skin from breathing, and cleaning your training clothes with harsh detergents can all contribute to skin problems. Intense activity can also induce sweat gland obstruction, resulting in an unpleasant heat rash, so wear light, breathable materials that keep your skin cool.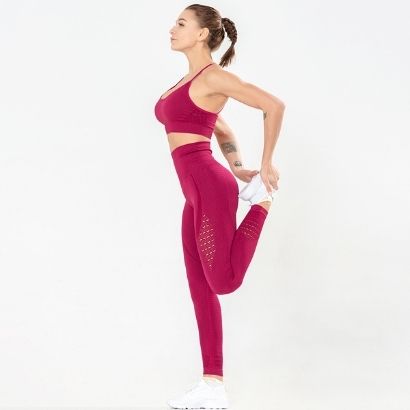 What function does fitness clothing serve in keeping people motivated?
Nothing inspires you to go to the gym like new equipment. You'll not only feel better, but you'll also look better, which is important when you're surrounded by mirrors in the gym. However, buying new gym attire every time you hit a training rut may be costly. Make sure you get the best deal when shopping for new fitness clothing.
Your best chance for improved performance is to wear clothing that is flexible and allows your body to move freely. If you feel that your clothes are too tight or fitting, don't wear them. You want your exercise clothing to fit you perfectly.
Business owners and retailers if you are interested in adding a new collection of fitness clothing to your retail business then make sure to source wholesale products from the top manufacturer in the industry. You can also get your private label branding for your products by collaborating with popular a private label activewear manufacturer. Discuss your business needs with the support team of the manufacturer and place your bulk orders accordingly. Drop a mail as soon as possible.