How Tracksuit Trends Are Blooming Now!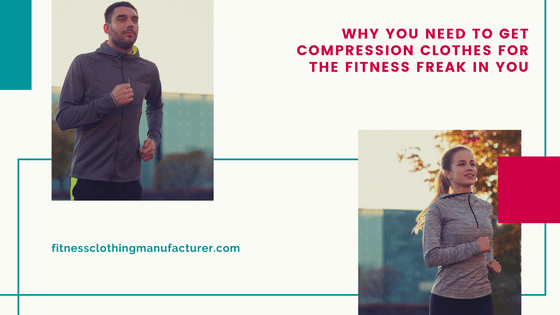 You are thinking wrong if you think that tracksuits are clothes that are still the cliché choice for workout apparels. Today due to the splurge of pop stars and the famous names in the industry, the tracksuit trends have blended itself with the world of fashion, as from Ariana to Crazy8 the pop culture has absorbed the tracksuit trend and has morphed it into something that is now a fashion statement for a lot.
The comfort provided by the tracksuits is the primary reason why it was and still is the initial choice of athletes and fitness freaks as workout apparels, and which is why famous fitness apparel wholesale manufacturers are coming up with latest designs of trendy tracksuits that will illuminate your wardrobe and give you the right feel every time you put them on. The fabric blends of track shirts and pants help the wearer to stay comfortable and dry. The soft feel of track pants allow you to wear them during your morning jogs and your cardio regimes. It is advisable that you get a little skin fit design so that the cloth does not flap against your skin.
Today you will get a lot of tracksuit designs which are shrewdly unconventional and very interesting in terms of the tones and the feel, to know more about them read on the blog below:
The Off Duty Athlete
Own these and you will never have to worry about what you need to wear to look the most different at a social gathering. These tracksuit designs are so futuristic in their appeal that they almost look like an exclusive designer piece that can be paired at a gym too! With the bright colors and isometric designs these tracksuits are perfect for gliding and parading around the ceremony. To look best in them, think funky and add other attachments that will make you look very hip and crisp!
Plain Logo Tracksuits
If you are looking for something that is minimal in its approach then you need to check out the logo print track suits which will feature the brand name in a fashionable way and you would not need to add anything over to make it look extra special. The minimal design work best with the style and you will look very posh and classy. Wear these to a game or a polo race and you will look the most different with good looks as the given established element.
Work Sweats
It is very odd that today at this day and hour we can mostly wear anything to our work and yet somehow cannot make our way through tracksuits. But what if we tell you that you can? You need to find out the right pieces which look the most different and will also boast of class and grandeur. For this you might just have to pinch your pocket a little hard, but it worth your last dime. As with these tracksuit designs you will be able to wear these to work and this will not hesitate to differentiate from the crowd.
For retailers looking out for the best athletic wear wholesale getting in touch with the best names among wholesale tracksuits manufacturers is not only the preferred choice but also the choice that will make your retail stock look different and polished, helping you attract more potential customers.