Beginner's Guide To Ideal Pilates Clothing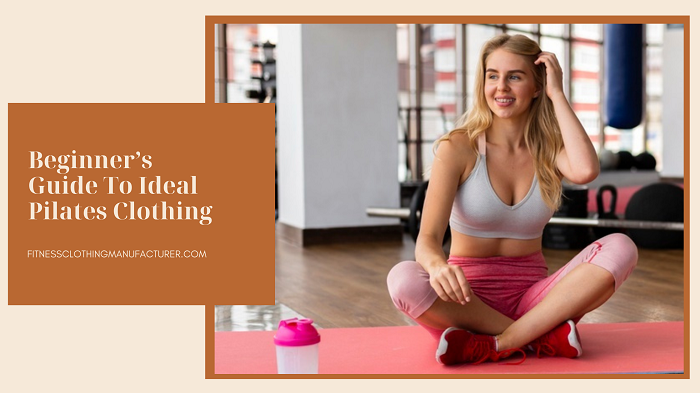 Finding the correct Pilates fitness clothing can be difficult. Especially of it's your first class then chances are that you're worrying about so many things already, apart from the correct clothes. However, don't' worry as one of the popular ladies gym wear wholesale supplier has come up with a trendy collection you can have a look at. Therefore, let's read on to find out more about the ideal clothing pieces that is perfect for our Pilates class.
Bottom-wear
Trousers/leggings should not be too baggy. The teacher needs to see your body to check your alignment whilst doing the exercises.
For leggings make sure they aren't see-though! You spend a fair amount of time on your back with your legs in the air! White underwear, see-through leggings, jeez, a complete disaster!
Avoid trousers with a thick waistband or zips as this might dig into you. Look for the seamless variants for the ultimate comfort.
Top-wear
For people who are new to Pilates a T shirt is fine, you can even wear a sweat shirt over it until you have warmed up.
Make sure the T shirt is not too baggy, the teacher needs to see your body's alignment, and it doesn't need to be skin tight.
It is advisable to wear a round neck T shirt rather than a low cut one. Some exercises you lie on your front raising your upper body.
Underwear
If you're investing time and fitness clothing for Pilates then please ditch the t-shirt bra and buy a sweat-wicking sports bra.
Sports bra's support your breasts during the workout. If they aren't properly supported then it can lead to tissue damage, stretching of ligaments and scarring which can't be reversed. These vary depending on your size and the support you need.
Ditch the silk panties for the class, wear something that is made of cotton.
Say no to light colored underpants. Always wear dark colored underwear with the leggings for maximum coverage.
Do you want to invest in workout clothes wholesale for your store? Get in touch with one of the renowned clothing supplier in USA. All you need to do is checkout the vast collection of products and state the bulk needs to the help team. You can even opt for custom fitness wear for your store by communicating the design requirements to the creative team.