Which Running Clothing Will You Choose For A Trendy Look?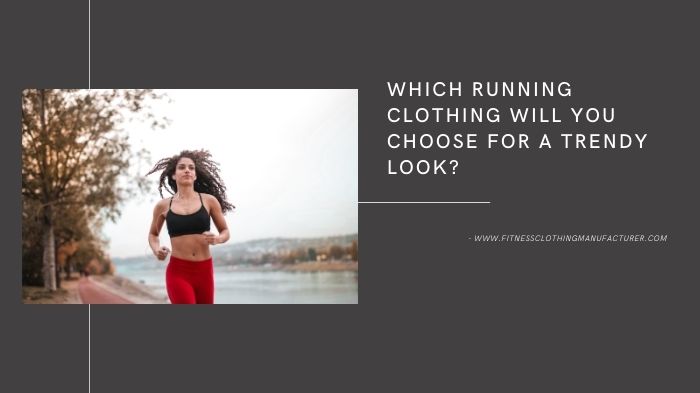 For the improvement of your health and the betterment of your life, running is a part of workout training that you can indulge in. Just as you have specific wear for the gym, make sure to keep aside your running clothes. Putting on running clothing as you go out for a run is the best way to benefit fully from this healthy activity. As a retailer hoping to expand your activewear department, get in touch with a high-rated fitness clothing manufacturer, who can offer you bulk supply of inspirational running clothing.
Ladies First
Choosing a top or shirt is not much of a hassle if you want to go for a run. You can easily go in a breathable t-shirt, crop top or sports bra. But what you wear for the bottom is the tricky part. Running is mostly about the movement of your legs. And the wrong bottom wear can cause pain in your legs and ruin the good effects of this beneficial exercise.
Athletic shorts are preferred running clothing for many girls. These stay out of your way and are very breathable. Another option to pair with your top or tee is your fitness leggings or tights. Though capris and yoga leggings are more effective for gym and yoga respectively, you can also wear these for your refreshing run. Specifically in winter, when running shorts may not be a comfortable option, leggings are a savior to protecting your legs from the cold air outside.
For Men
Men usually go for a run in their tank tops and shorts. But now the scope for fashionable workout has broadened horizons. Instead of wearing the same workout clothing for run, you can select efficiently crafted running clothing that serves the purpose.
Tighter than gym clothes and quite breathable are the running clothes for men. Pairing a tight t-shirt with fitting shorts can also be your favorite running outfit. A bright colored fitness t-shirt, sweatsuit, jogging pant, hooded tracksuit, muscle fit activewear and other clothing gear can be part of running clothing. To add more style and color to your wardrobe, you can pick out one item for the upper portion of your body and one for the lower. Such effective clothing in dynamic colros like blue orange, emerald green, rich red and more can be your routine pick out of your activewear closet.
If you are in the role of a business owner, sync in with a reputed unbranded gym clothing wholesale manufacturer. Their massive catalog of activewear clothing is sure to include well-designed and functional dance clothing, running clothing, sports bra, tracksuit and more.