Versatile Fitness Clothing Pieces That Will Be Big In 2020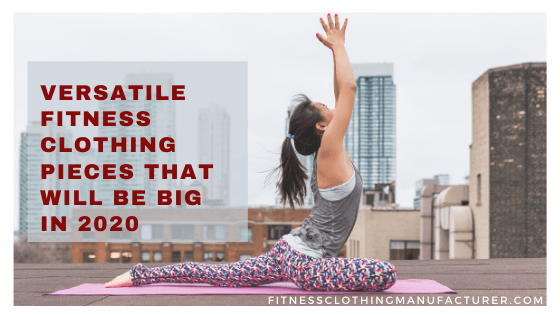 Selecting the ideal gym clothing is not easy. You need to consider a lot of things in mind However, the modern collection of gym clothing is anything but boring, In fact you can find them to be super versatile in nature which means they are not just meant for the gym but for the casual attires as well.
Popular private label activewear manufacturer has come up with a large collection of clothing you can definitely have a look at. Thus, read on to know more in the blog below.
Tropical Floral Leggings
As much as we all love to flaunt our style in the workout space, sometimes you can opt for transitional clothing pieces as well with it. The key is to opt for such clothing pieces that can be styled with the casual attires seamlessly. In case of tropical floral leggings, the best thing you can opt for is cropped black lace halter neck top with gold eyelet detailing.
Plaid Tank Tops
Tank tops are a workout space must-have. These are available in unique variants like compression as well as seamless style. However, if you want to wear it beyond the gym, then the best thing you can opt for is plaid tank tops. Since plaid is a classic winter pattern you can simply layer this super comfortable clothing piece under a white shirt for some old school panache.
Long Cycling Shorts
The long shorts are already popular this fall season. However, if you like to stick to the athleisure pieces for maximum comfort then the best thing you can opt for is long cycling shorts. These shorts are enabled with compression features which allows for maximum comfort during the long runs and even hiking sprees. The best clothing piece you can pair with the shorts is an oversized shirt. Accessorize it by clenching a belt around the waist.
Retailers who wish to include wholesale dance apparel in their store can get in touch with one of the popular fitness clothing manufacturers Australia. All you need to do is have a look through the large collection of clothing, select the required pieces and state the bulk needs to the help team for the same.