The Ladies Gym Wear Wholesale Trend Summer 2019 And Beyond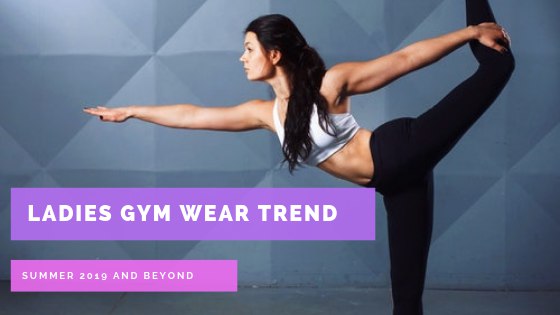 A new year also brings in a lot of new opportunities to look forward to in terms of fashion and styling. Similarly, for the fitness enthusiasts as well, looking good and feeling comfy matters a lot. There was a time when the activewear genre used to get revised only once in a blue moon, but now as it is considered as a key apparel category, things have accelerated. With the increasing demand for stylish activewear items, the retailers and also the brands are gearing up a lot with double speed to meet their ever-exceeding requirements and preferences.
The future of women's fitness clothing wholesale market seems to be quite bright and has a lot of scope to grow further. Thus, we can already witness a sea of change in the way the clothing designers, and brands are trying to elevate their collections with a lot of newness.
For 2019's summer, and beyond, here are the hottest ladies gym wear wholesale trends to watch out for.
Cycling Sweeps Into Usual Workouts
Wondering how could cycling be a large part of workout fashion for women? Well, let us decode this! Interestingly, as touted by the celebs like Kardashians and Hadids, cycling shorts are now a hit in fashion. These body hugging and long shorts have become a major part of mainstream gym style and women are loving them for more comfort, and a different kind of look.
Swimwear's Inclusion
Women love to show off their skin and accentuate their curves in the skimpy swimwear items, and this fact is not hidden to anyone anymore. According to reports of the fitness fashion industry, there has been a 128% increase in active bikinis and 44% increase in swimsuits.  People are getting quite aware of UV damage, and hence these clothes feature SPF-blocking characteristics.
Influence Of Streetwear
The beauty of streetwear is amazing, and women love to sport them for different occasions. They why not to gym classes as well? Thus, the private labels and women's activewear manufacturers are bringing in stark palettes, oversized shapes and branded waistbands to the workout apparel pieces as well, and this has been possible due to the large influence of streetwear in activewear market.
The Sock Like Fit In Clothes
Did you know that studies prove that seamless fitness garments have grown 130% in the last two or three years? This has given way to the increasing demand for seam-free leggings using knit technology. Thus, women are more inclined towards seamless clothes for streamlined looks!
Dresses Are In Rage
Women are finally getting to wear the active dresses that are confined only to their personal closets, and men cannot obviously try them out! There has been 189% increase in active dresses in the last three months!