Love Athleisure? Read On To Know How To Style It For The Winter Season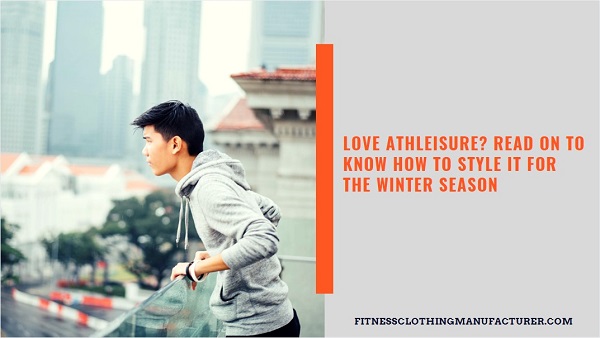 Whether you've been a fan of the trend since its inception, or you're just getting to know it, there's no deny that athleisure has become an aesthetic greater than anyone could have imagined. With the effortless, sportswear-inspired pieces, the trend has given us a way to be comfortable and chic at the same time. Once the temperatures drop later this year, crafting stylish winter athleisure outfits can be more of a chore than anything else. If you want to invest in unbranded gym clothing wholesale, please read on to get some style inspo for the custom collection.
Everyone needs a turtleneck for layering, hence style a large puffer jacket over a turtleneck and jeans for a monochromatic outfit this season. This outfit is equal parts comfortable and stylish. You can opt from a variety of dark hues to create the perfect winter day outfit.
A hoodie and sweatpants are the perfect way to sport the trend for the season. Throw a down jacket over your outfit when you're heading out. For the shoes, stick to a pair of dad sneakers to complete the perfect look.
Give a vintage-inspired down jacket a retro feel with a pair of high-waisted denim jeans. You can even opt for Technicolor t-shirts to be worn with the down jacket. Since the theme is retro don't' forget to pair stylish comic oriented converse sneakers.
Are you a lover of glam clothing? Then, it's time to play around with your favorite looks this season. Hone in on the trend and wear a coordinated pastel colored sweat suit with a pair glittery sneaker boots this season.
Tap into one of the season's biggest trends and sport some neon this winter. In fact this is the best way to beat the winter blues as well. From lime green to candy-cane pink and even shades of orange, you can choose from so many amazing shades!
Give your sweatpants a more polished look with a wool coat while still keeping the trend going by pairing it with a pair of classic Vans. Stick to sophisticated colors for creating the perfect winter day vibe. You can even opt for cool socks trimmed with faux fur.
One of the popular fitness clothing manufacturer in USA is offering trendy bulk apparel to the retail business customers. If you're looking for custom clothing for your store, please communicate your wholesale requirements to the help team.