How To Single Out Your Desired Fitness Apparel Fabric?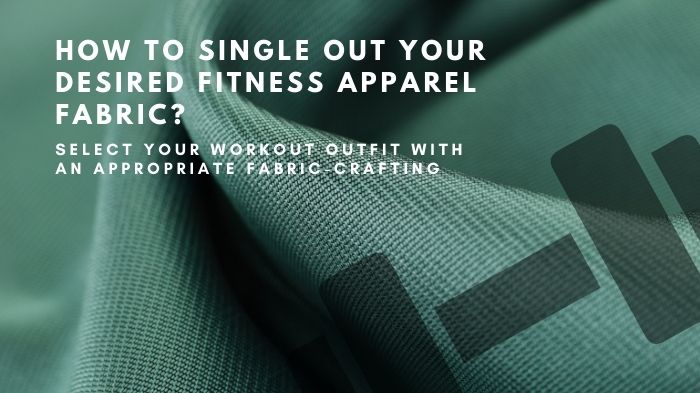 In current times, the sports market seems to be at its peak with various activewear for different sports activities and environments. The look and feel of any clothing depends on its material composition. So, considering these factors can help you select your workout outfit with an appropriate fabric-crafting.
If you are a private label business owner, collaborate with the best fitness clothing manufacturer. You can then replenish your stock of private label workout clothes of latest trends.
Design
With the evolution of activewear as fashionwear in urban times, design is an important factor to look out for in your fitness outfit. Sophisticated designs cannot be applied if the material used for crafting is unable to hold the embroidery stitching. Thus, for an attractive and appealing activewear purchase, looks and aesthetics of the material used has to be determined.
Comfort Level
The last thing you want during exercise is to feel uncomfortable and distracted due to wrong outfit pick. You should ensure that your sportswear material is soft and malleable. Also, it should be stretch-resistant to permit you full mobility when you take part in a strenuous activity.
Durability
During sports and physical activities, your attire is put under tremendous stress and pressure. So, you should go for a material that is hard-wearing. Weighty clothing for exercise and gym can make you de-energized and level down your performance results. On the other hand, lightweight workout apparels can keep your body in position and don't wear out easily.
Moisture-regulation Efficiency
Functional sportswear is one that is breathable enough to wick sweat and moisture from the body. Make a note of the material's wicking properties to avoid becoming too hot or cold and to avoid injurious muscle strains and cramps.
Protection From Elements
This is actually important because many materials display features like water-resistance and wind-resistance. Exposure to certain elements can even be hazardous in some climates, so do make a check on the fabric material's resistance potential against all odds.
Affordability And High-performance
Last but not the least you must choose your new workout attire after glancing at the price tag. Instead of going for the cheapest one available, pick one with a material that guarantees high-performance and is long-lasting. Even if the price is a bit higher, without straining excess on your pocket, go for the one that offers optimum comfort and functionality.
If you are a business owner, take help of a renowned activewear manufacturer offering wholesale fitness clothing Los Angeles. Such a connection can enhance your activewear collection and attract customers to check out stylish and high-quality fitness clothing crafted with sustainable materials.