Fitness Clothing Rules You Need To Follow This Year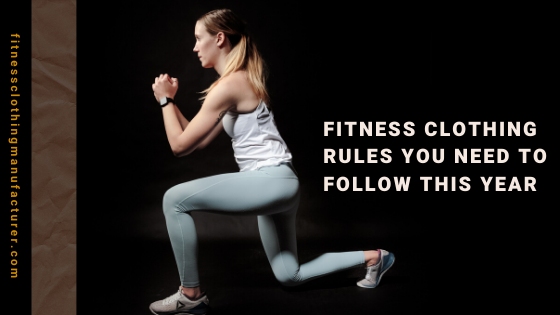 If you're seriously thinking about amping up your workout clothing, then there are certain clothing rules that you need to follow. Gone are the days when you had to wear boring clothes to the gym. With the revolutionary rise of fit lifestyle and athleisure clothing, people are increasingly flocking to retailers who are offering cloths that don't just help them to perform but show off their styling skills as well.
In fact one of the popular athletic apparel suppliers have come up with a unique collection of clothing you can definitely have a look at. Hence, read on the blog below to know more about the rules you need to follow for workout clothing.
Seasonal clothing are the best. if you're planning for a comfortable workout routine, then chances are that you need to invest in such clothing that are suitable for the upcoming winter season. Thus, in this case the best thing that can assist you in an exciting winter workout is thermoregulated clothing. Such clothing are known for balancing the core body temperature with the outside temperature.
Look for accents when it comes to fitness wear clothing. Nothing spells stylish than a set of clothing which is appealing as well as comfortable. Thus, mesh works well for this purpose as it is breathable as well as adds the chic trendy factor to the clothing. You can also opt for leather accents since these are perfect to be styled for the fall-winter season as well.
Look for form-fitting clothing. Gone are the days when people only wore old t-shirts and shorts. With the increasing focus on the benefits of workout regime, you can simply invest in the best variant of compression wear. This type of clothing is suitable for those instances when you want to work out for an HIIT routine or even run a mile to catch up on your cardio for the day.
Retailers who wish to include gym clothes wholesale in their store can definitely get in touch with one of the popular athletic apparel suppliers. All you need to do is have a look through the large collection of clothing, select the required pieces and state the bulk needs to the help team for the same.