Workout Clothing For Moms Post Pregnancy Belly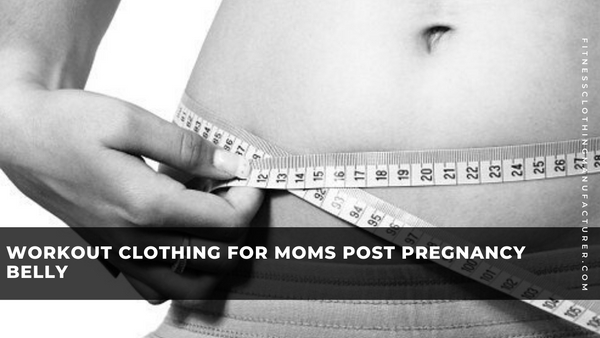 Nothing gives a new mom joy than looking at their newborn's pretty innocent eyes and smiles. No wonder we get so emotional whenever the cute little angel cries and protective whenever someone wants to take them away from us. But that aside, childbirth also presents several consequential mishaps. While a select few will experience little to no changes in body appearance, a majority of women experience certain physical changes, including discharge, perineal discomforts, breast engorgement, and an enlarged belly. It's natural, it's biology… It's how the human body is built. The best part is that most, if not all of these changes are temporary and can be rectified using medication, diet, and exercise.
After giving birth, one of the best things you can do to feel good about yourself is exercise. Apart from helping you lose the extra fat you gained during pregnancy and condition your body, working out helps you gain back your self-confidence and gives you the much-needed energy as a mom. If you're dealing with urinary incontinence, you can get more information here on some ways to deal with it, including engaging in kegel exercises and wearing the right clothing at all times. This includes the clothes you wear to the gym or when going for your morning run. With a little help, managing your postpartum changes can be less stressful and more effective.
For moms who are already working out and are bothered by their post-pregnancy belly, here are some pointers on the best workout clothing to arm your closet with.
Tucker Corset
One of the things you'll need when working out as a new mom is a tucker corset. As you can tell from the name, it is designed to compress your tummy enough so you feel good about yourself. The gentle force it applies against your body also supports your workout as it helps burn a considerable amount of fat when worn regularly. It helps condition those abdominal muscles that were loosened up by pregnancy into tighter ones. You can even get an extra pair or two so you have something to wear under the clothes when around the house. Corsets are usually made from cotton, leather, or satin, not to be confused with waist trainers (or waist cinchers), which offer a lower level of compression and are mostly made from spandex, nylon, or latex and a less breathable, thus not recommended for workouts.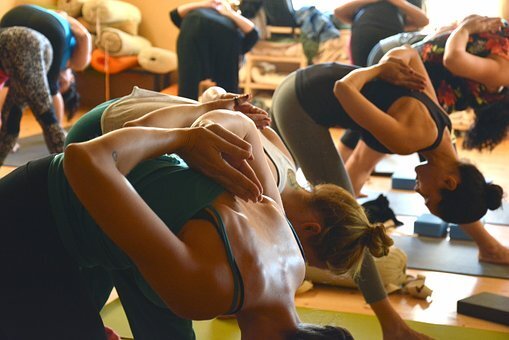 Leggings And Yoga Pants
The best thing about leggings is that they can be worn literally anywhere, and the gym is no exception. They are comfortable, stretchy, and give you a sexy look. For your postpartum workout sessions, however, you'll want to get leggings that extend all the way to your belly. Go for high-waisted leggings or yoga pants that are designed to give your belly and waistline a little press and support while working out to get the best sculpting outcome. The goal is to feel sexy and comfortable while shedding off those extra calories that came with the 9 long months. Some of the best ones come with an under-belly support band to ensure comfort and maximum support.
Postpartum Nursing Tank
Remember, you're now nursing, so you don't want anything that will get in the way of feeding your cute little newborn. A postpartum nursing compression tank can be an amazing way to ensure your condition, your belly and contour your upper body. The best nursing compression tanks are designed to allow easy breastfeeding if need be. When working out, this cute piece of outfit also compresses your abdominal area while supporting your bosom so you can exercise comfortably, even in the comfort of your home. If, for instance, you're walking (which is a form of exercise) with your baby on a traveler or baby boogie, you can stop and give them their much-needed treat without much hassle.
Nursing Sports Bra
Women, it's not unusual for your breasts to get in the way of your workout post-pregnancy. They could be saggy or engorged and this can make it hard to reduce your waistline and post-pregnancy belly from working out. If this sounds anything like you, a nursing sports bra can help contour your breasts and provide enough support so you're comfortable throughout your exercise session. The best options are created from soft, stretchy, and comfortable fabric with firm padding to provide maximum support to bring out the best in the latest mom in town.
Whether you just gave birth or you're a few weeks away, the best way to get the most out of your workout sessions is to have the appropriate clothing on. At the end of the day, it's all about support, comfort, compression, and, most importantly, losing unwanted fat deposits. With the above few pieces of clothing, it becomes easy to condition your belly and get back your pre-pregnancy flat sexy tummy!