Why Private Label Brands Need To Push The Style Envelope For Fitness Clothing!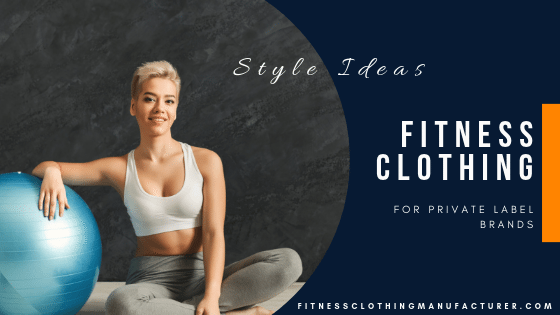 If you are a fitness enthusiast or private label brand owner, then you already know how much work these labels have to do. Today, this is becoming imperative now more than ever and there are many reasons for private label apparel stores to try and push the style envelope.
In this blog, we are going to discover a few and explore some more to understand why it is so necessary for private label athletic wear brands to be the force of change. Once you see the difference, and understand the importance, it will not be tough to become a part of it!
Now, let's take a look at the reasons:
1. The Rising Competition
As far as competition in the private label domain is concerned, there is a lot of traffic in there. More and more entrepreneurs are taking this route to glory and it is almost impossible for private label fitness apparel manufacturers to provide each of them with a unique collection!
This inherently means that each label should look out for themselves, hire professional designers to follow trends and suggest designs for the collection. Since custom clothing manufacturers can turn your ideas into bulk reality, all brands have to is think.
To stand above the crowd, it is very important that you bring the heart and soul of the brand with your collection!
2. More Fitness Than Ever
The fitness apparel market is growing with leaps and bounds and more and more people are joining its fold and committing to new lifestyle that professes longevity and better living standards. Protein is the new drug, and people just cannot enough from the adrenaline and testosterone that their bodies are releasing during the gruelling sessions.
As the market soars to new heights, it is but imperative that manufacturers and retail stores add more to the chain of fitness apparel. This is a time as ripe as any for private label sports clothing brands to bring a new turn in the minds of customers.
Private labels have always enjoyed a niche and stayed away from mass appeal. However, now with the right moves, it seems possible for these companies to engage more audience and bring a turn in their sales figures.
3. The Beyond Utility Fever
A decade or two earlier, fitness clothing was all about utility and comfort. If it felt light and good during the workout, it could be used as a fitness apparel. However, today with more online trainers than in the gym, and Instagram literally transforming itself into a platform to promote personal fitness, gym clothes have to be more than just utility.
The development of technology has allowed it to be possible, because good looking gym clothes are equally comfortable and performance enhancing. Looking good in the gym or while working out outdoors is as good a motivation to buying new apparel as the main motive itself!
It is now or never for private label brands – if they can push the style envelope higher, their returns will be a lot better than the generic collection of retail apparel stores!
These are the 3 reasons that make it so imperative to bring more to private label and go higher than ever before. If you do it right, your label could be the next big thing – so invest in one of the top private label clothing manufacturers, improve your brand's online presence, try social media influencers, and get more unique designs to see the magic happen!