Wholesale Yoga Leggings Trends That Are Blooming This Season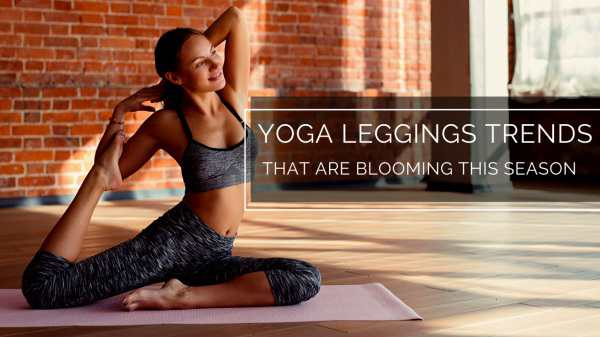 It is already a well known fact that yoga not only cleanses your body, but also acts a great deal on your mind. You feel relaxed, composed and rejuvinated after a concrete session. It helps you stay focused and concentrate on your endeavors throughout the day. The fitness wear wholesale stores near you will have all the essentials you need for a seamless yoga or workout session.
Get in touch with them and grab the latest trends of workout leggings and clothes which will not only help you look better but wearing these will enhance your performance and you will feel ready for the game!
Take a look at the latest trends of workout leggings we have in store for you:
Printed Yoga Pants
If you are looking for something that will be very exclusive, pretty, and elegant at the same time then you need to get these printed yoga pants which are available at capri and full lengths. You can choose them according to your preference and dress it with your favorite top to look and feel top notch.
High Waist Yoga Pants
Are you looking for something that will give you the most stability when you are working out then you need to take a check at the latest designs of high waist leggings, which boasts of stability and girth. You will feel absolutely fit and very comfortable while wearing these, and your exercise will never be hindered as comfort comes first and with these that area is sealed.
Color Flowing Sublimation Leggings
Check out these sublimation leggings which portrays an array of colors making you look very stylish and exclusive. You can wear these to your yoga class and also to your gym. The light nature of these leggings allows you to wear them with mostly anything. You can also wear these outside the workout premise and pair them beautifully with wholesale workout shirts, which will make you look very bright and fashionable.
The leading wholesale yoga clothing distributors are coming up with the latest collection of yoga pants which will be very exclusive and pretty, perfect for your retail store!