Tricky Ways To Nail The Workout Regime Look!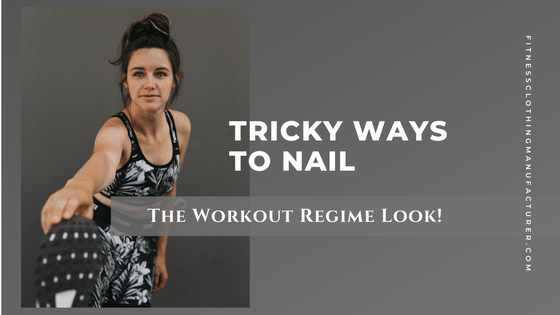 The tricky part about workout clothing pieces is that style and performance keeps outdoing each other. If you want to stick to a stylish piece chances are that they are not functional enough and vice versa.
Therefore, it is important for you to trick others into thinking that you've worked hard for the specific gym clothing. Athletic clothes manufacturers have come up with a collection you can definitely have a look at. Thus, read on to more about the same.
An outfit comprising of a printed hoodie, black sports bra and a neutral toned high waisted leggings is the perfect way to style your workout outfit. If you have a penchant for bold and beautiful prints, then the best thing you can opt for is a tropical floral printed jacket with mesh jackets for some panache.
Seamless leggings are super cool. However, stick to wearing it with a long tank top to avoid any fashion faux pass in the yoga class. The seamless ability makes your leggings super lightweight which is perfect for the hot yoga sessions. You can even style it in a sporty way by opting for a neon colored sports bra that can be worn under a see through tank top for colorful fun.
Compression shorts are perfect for those days when you want to nail your aerobic routine or the outdoor cardio session. Therefore, if you want to stick to the essential functional pieces yet want to create a statement with your clothing, then the best thing you can opt for is cropped tank with a build in sports bra. This is perfect for the summer season as it is super moisture wicking and flexible as well.
Nothing can beat the effectiveness of a thermoregulated clothing. These are perfect to be worn for the winter season. It helps to keep your body warm and the core temperature balanced with the exterior climate.
Retailers who wish to include wholesale gym clothing in their store can contact one of the popular wholesale yoga apparel manufacturer. Browse through the unique collection of clothing, select the required pieces and state the bulk needs to the help team.