The Women's Essential Swimwear Guide For Summer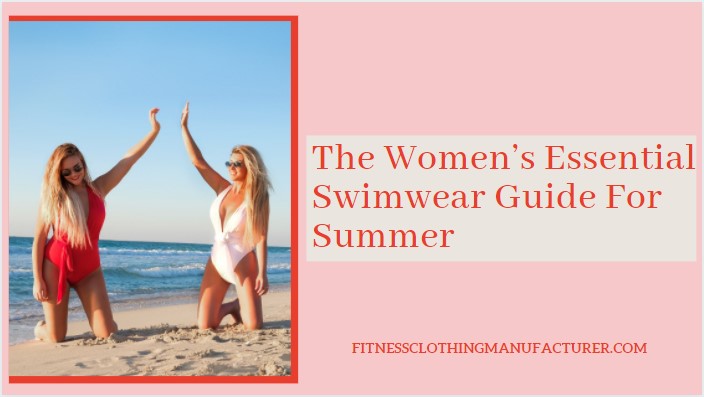 When it comes to finding the ideal swimwear, there are just so many options out there that it can be difficult to know what to look for and how to decide which is the right one for you. In hopes of making your swimwear shopping less daunting, we've mentioned below some tips for you to follow by. Suppliers of wholesale fitness clothing are offering trendy swimwear for the retail customers this season. Therefore, jump in to know more about the same.
First and foremost, you have to consider the appropriate fit. You want to have a bikini that is snug but not too tight seeing as how when it gets wet it will slightly expand due to it getting soggy from the water. Similarly, do not get a swimsuit that's too loose as the water can make it drag down and it can be unflattering at times.
For girls with bigger chests look for sporty shapes with thicker straps as these are more versatile for varying body types. At the end of the day you want to enjoy the vacation instant of constantly be worrying if you're flashing strangers at the beach!
It is important to pay attention to how the back looks and its rise on the leg opening to elongate the legs. Most of the stylists prefer high rise styles because sometimes different bikini styles can make your waistline or hips look wider.
Another major factor is confidence as it's important to pay attention to how you feel when you try a bathing suit on. You know when a bikini is right because it catches your eye right away, you can look in the mirror and feel confident and happy in it. In your mind, a good bathing suit should be almost like a visual manifestation of "racing a red Porsche down a dusty road of the wild wild west".
Lastly, you need to keep in mind is what kind of activities you'll be doing in the swimsuit. For example, if you're going for a surf, opt for a full piece with thick straps or long sleeves for sun protection. Are you planning on surfing and swimming or paddle-boarding, running after your kids or just taking Instagram shots by the pool? There are so many things to consider before making the ultimate choice.
Business owners who are looking for private label athletic wear for their store can contact one of the popular suppliers. All you need to do is checkout the vast catalog of clothing pieces and the MOQ of the products. Make sure to communicate the bulk requirements accordingly to the help team.