The Best Tips For Buying Workout Clothes For Women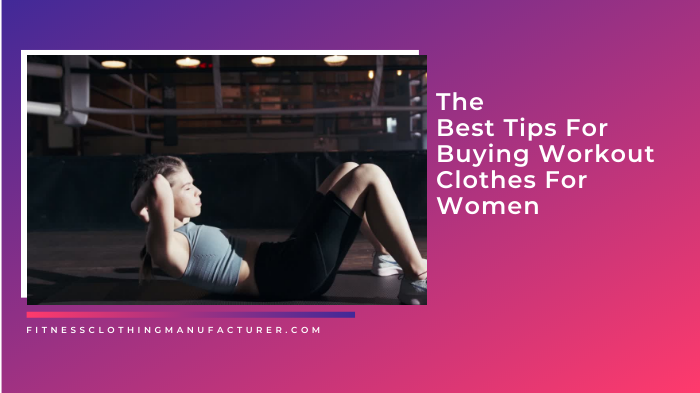 You don't need a new year to make resolutions to reach personal goals. If achieving a fit body in your bucket list, then it's time that you invest some effort into finding the correct apparel for yourself.
One of the popular suppliers of wholesale tracksuits USA has come up with a collection of clothing that you can have a look at. Therefore, read on the blog below to find out more about such cool clothing tips to nail the workout apparel.
Always try on your workout wear and make sure it fits. You've heard it before. Size is just a number. No one will be looking in the waistband of your pants to see if they're a medium or a large, so find a pair that hugs your body without sagging or causing camel-toe.
Highlight your best asset. If you've got great legs but feel meh about your abs, pair a sleek pair of leggings with a less-fitted top. If your arms are sculpted but you need help elsewhere, rock a skin-baring racerback tank. You get the idea!
Think about the seams, cut and color. If you want to appear slimmer, look for tops with seams that cut in at the waist and pants with seams that hug the sides of your butt. Opt for boot-cut pants to balance out curvy hips. And try color-blocking, not only is it trendy, but colorful side panels make you appear narrower.
Always choose such clothing that is incorporated with nanotechnology features. This will allow you to workout well as the fabric will function well and help to alleviate the workout routine. For, example, choose antimicrobial sports bra and leggings for such workout instances when you have to sweat a lot. This will help to keep the infection causing bacteria at bay and protect you as well.
Do you wish to invest in private label fitness apparel for your store? Contact one of the renowned suppliers in the country and communicate your needs for the correct apparel pieces. You can even avail cool discounts on the same, hence hurry and contact the help team today!