Stylish Athleisure Clothing You Need To Invest In Right Now!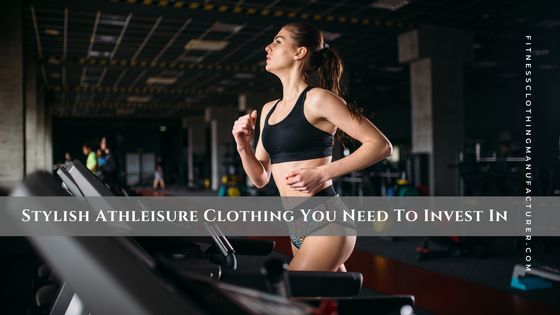 There's a good news for the lovers of the athleisure trend. If you love to hoard classic sports clothing pieces then it will be advisable to opt for such variants that are incorporated with style as well as functionality.
A renowned wholesale sportswear supplier has come up with a unique collection of clothing you can definitely have a look at. Hence, read on to know more about the same in the blog below.
Dark Romance
If you're a lover of the grunge or the emo aesthetic, then you should definitely have a look through the large variant of the dark romance theme. Think about florals in dark neutral shades as well as mesh accents in the same tone. Apart from that you can also browse through the different types of similar shades like marsala, midnight blue and even emerald green. The idea is to create a dark dreamy and romantic outfit.
Art Hoe
The art hoe aesthetic is perfect for girls who like to keep their outfit minimalist and cheery. All you need to do is browse through the shades like sunset yellow, light green, ivory and even light shades of orange. These shades are reminiscent of the summer vibes that is perfect especially for girls who like to keep their outfit colorful. For the accessories you can simply opt for a statement white converse to complete the look.
VSCO Girl
A beachy vibe combined with statement layers comprises of the VSCO girl aesthetic. Hence, you can simply opt for such leggings or even form-fitting tank tops that consists of floral designs of daisies and sun flowers. You can even opt for certain shades like grey, dusty pink and even corals to create a unique attire that will be perfect for your brunch day look.
Monochromatic Texture
If you're a lover of less is more, then you should definitely opt for the monochromatic pieces. The idea is look for textured pieces that will stand out against the background of the minimal clothing attire. Therefore, think about leather, velveteen and even the much favorite mesh.
Business owners who want to include wholesale tracksuits and yoga pants wholesale in their store can simply contact a renowned supplier in the industry. Make sure to browse through the large collection of clothing, select the required pieces and state the bulk needs to the customer care team.