How To Make Regular Wholesale Workout Clothes Worth More?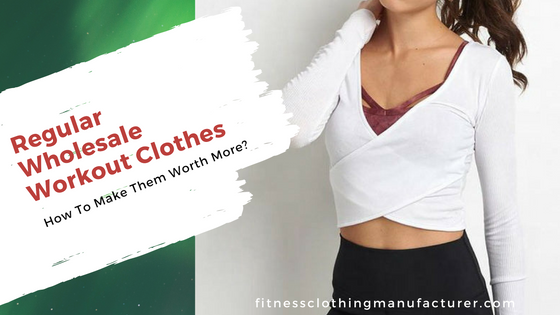 If you are a retailer who deals with workout clothing and wants to make the best profit out of every product, then understanding the mind of the customer is important. Just getting a bigger price tag without making the necessary effort to make it worth your customers is a bad idea.
In this blog, we are going to tell you what you can do in order to make your products more worth it. Want to find out? Let's take a look –
1. Customize Your Clothes
For people who customize their wholesale workout clothes and make it more unique, it is easier to ask for a higher price. Customers will be ready to pay more because of the uniqueness it brings to the whole deal and that is one of the reasons why you too should implement your creativity.
That way your customers will be more than happy to pay the price!
If you want some ideas on what kind of customs are trending, then just look online for some latest print and design trends and you will get plenty of ideas to improvise on.
2. Make A Name Out Of It
As a retailer, it is no surprise for you that names make better sales and that is what happens when you make a private label brand to sell your creative and exclusive collection. Once people like what they see and understand that it is limited edition, things will work out just fine.
So, the next time you are asking your manufacturer to add the new designs to your bulk orders, make sure to tell them about your brand logo and tag as well. This way, whatever your customers start to like will not just be some random custom workout apparel –
It will be your own creation!
3. Get A Quality Manufacturer
In all of this dillydally, a lot of people forget the main factor of quality and that is partnering up with a manufacturer that strikes a great balance. If you do not have a producer that understands the latest manufacturing trends, then what is the point of it.
Also, your wholesale workout clothing manufacturers should be able to handle top fabric and design requirements of your bulk orders.
These are the 3 ways in which you can make a difference to your wholesale workout clothes and ask for better prices on your collection. Sounds like a good business plan? Then what are you waiting for?