How Should You Determine The Swimwear Size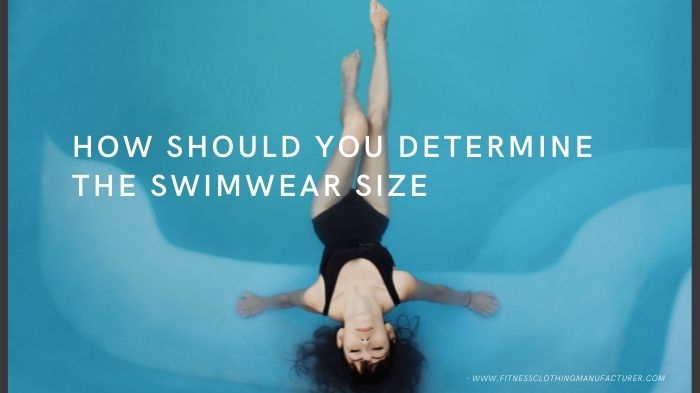 Nothing beats the discomfort of an ill-fitting bikini. If yours is too large, it may shift and move when you're moving, or it may even allow anything to fall out unintentionally. The straps will most likely slip down your shoulders, and they may also appear droopy in the back. Finding the proper size swimwear at gym wear manufacturers isn't always simple, but the effort is well worth it in the end.
Purchase Swimsuits Separately
Separates may be the solution to your prayers if you're having difficulties finding swimsuit sizes. Rather than obtaining something too tiny in one area and too large in another, you may purchase bottoms and tops in the dimensions you require. Separates are ideal for someone with a bit of bottom and a huge bust or a petite chest with a voluptuous rear.
Consider How You Want The Outfit To Fit
Swimsuits are excellent since they come in a variety of fits and sizes. There is a range of options available, from torso lengths to bra cups. Some ladies may prefer a more "cheeky" appearance on the bottom. Others may like more space at the top and a less form-fitting garment.
Swimsuits Should Always Be Tried On
Never buy a bikini without first trying it on. Taking anything off the rack without putting it on raises your chances of getting something that doesn't fit, even if it appears to meet your measurements. Make time to visit a retailer with a wide range of swimwear, friendly personnel, and comfortable fitting rooms – don't rush.
Take Swimsuit Measurements
By collecting your measurements, you can avoid purchasing another outfit that does not fit well. Take a fabric tape measure and wrap it around the largest area of your bust while standing in your underwear. Write down the number. Next, wrap the tape around your natural waist, which is a couple of inches over your belly button and a little beneath your last rib. Finally, wrap it over the broadest portion of your hips, about eight inches below your waist.
You may compare them to internet sizing tables when you have your dimensions to see what size you wear in various brands. You may also take the tape measure to the retailer and use it to measure suits on the shelf to get an idea of what would fit you best.
Business owners, when you're looking for wholesale workout clothes to add to your retail business, ensure to invest in a new range of swimwear for your customers to purchase. You might also get hefty discounts.