Choosing Workout Clothes Based On Your Body Shape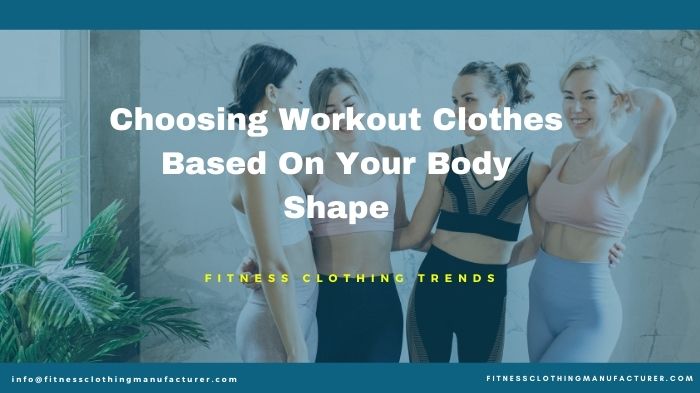 With pandemic hitting the world like anything, workout is the best thing that you can do to keep yourself fit, away from any kind of illness. Now whether you settle for muscle toning at the gym or you prefer exercising in the morning or keeping fit in a more relaxing way by doing some yoga and meditation, choosing the appropriate workout clothes is extremely important. But often, most women are witnessed picking the wrong ones based on what caught their fancy or what goes with their style.
The truth is that you should always pick your workout clothes based on your body type. Read on before you go start picking some workout clothes next time from the wholesale apparel distributors.
Workout Clothes For Rectangular Shaped Body
If you are someone with a rectangular body type which means your shoulders, waist and pelvis are positioned in a similar way and looks almost the same, then your ultimate goal should be to create the illusion of more feminine curves in your body. In such a case, clothing with rounded seams could certainly be of some help. Remember, bright colors have the tendency to expend the body visually. You can also go a step further and wear a top and bottom in two contrasting and separating colors. While selecting the bottoms, go for a reversed waistband straight leggings or if you don't like this option then consider choosing the color in such a way that it makes your hips look larger than they actually are.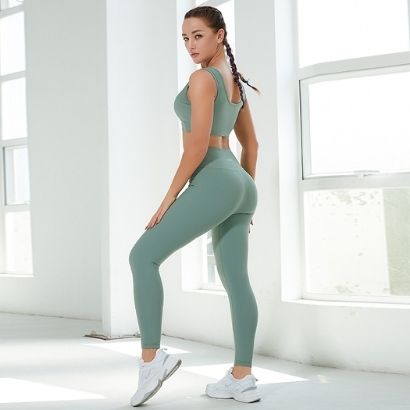 Workout Clothes For Pear Shaped Body
Keeping in mind that the upper body of women having a pear shaped body is usually smaller in size and tighter, you should highlight that feature more. Attract more attention to your upper body by picking workout clothes which have screaming colors, design and a beautiful neckline. To accentuate your curves more and to feel your best at the yoga studio or gym, choose a top that fits your small waist perfectly. When it's about the bottoms, it is wise to stick to the darker colors which will make your lower body look more compact and smaller. To visually extend your legs and hips, pick a pair of straight, long, wide legged trousers.
Workout Clothes For Hourglass Shaped Body
If you have the perfect hourglass shape body with the balanced proportions, then on such women fitness clothing that have a close fitting would suit best as they will beautifully demonstrate your curves. When you are ready to drop some sweat, then choose tops that have a plunging neckline or have a V-neck. When it's about the color, experts often recommend that contrasting color combos are the best choice for your body type as they do great in flattering your waist. The bottoms should be a snug fit to go with your fitted waist. Opt for the high waist leggings to balance the shape and curves in one point of balance.
As a private label business owner with a dream of adding a bulk of stylish, comfy and trendy private label workout clothes to your women's clothing collection, connect with a prominent fitness clothing manufacturer in USA now!